In this topic you will learn about Brightcove Interactivity experiences and the different types of experiences that are available.
An Experience is a video with other elements (like synced slides or an e-commerce cart) outside the video player that dynamically interact with video player. Experiences allow you to dynamically communicate between a video and the web page itself, opening the door to a new generation of lean-forward interactive realities for your viewers. Viewer interaction on the standard annotations is included in Interactivity reports.
Experience types
Four different types of experiences can be created.
Branching
A Branching Experience includes multiple videos and allows the viewer to jump between videos using annotations. This is commonly referred to as "choose your own adventure". For information, see Creating a Branching Experience.
Lesson
Lessons allow you to create entire learning experiences through interactive video by setting grading criteria to a video. For more information, see Creating a Lesson Experience.
Slide Sync
A Slide Sync Experience presents related slide decks or presentation imagery while a video plays. For information on creating a Slide Sync Experience, see Creating a Slide Sync Experience.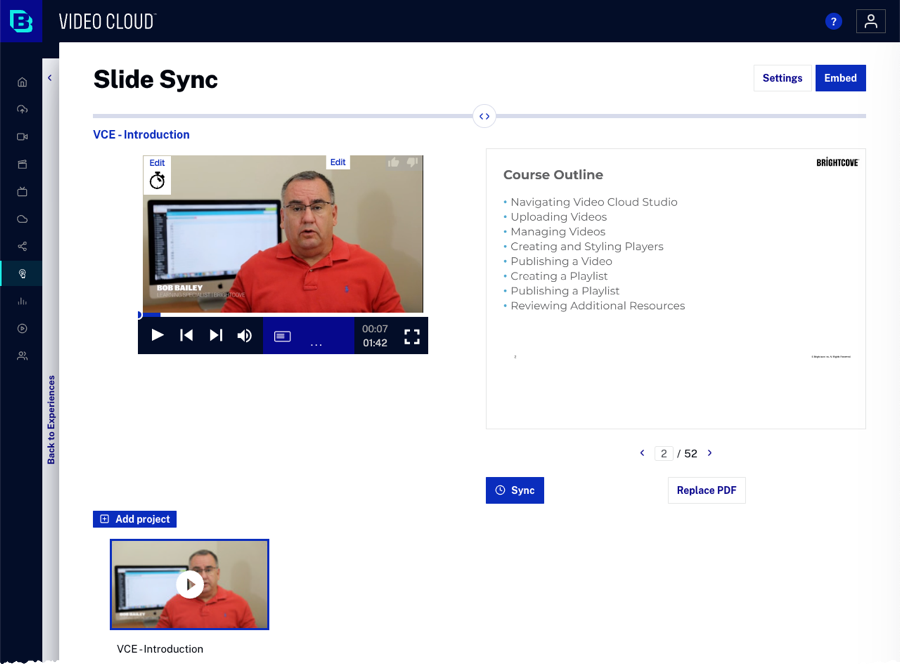 Off-Video Chapters Menu
An Off-Video Chapter Experience will display a chapter menu outside of the player. If the viewer clicks on a chapter, the video will jump to that chapter. For information, see Creating an Off-Video Chapters Menu Experience.